4 tags
Double Chocolate Brownie-Cookies
A few weeks ago, I spent an amazing week up in the Catskill Mountains in New York. The trip ended up being more than I'd hoped for, complete with farm animals, excessively delicious breakfasts(/lunches/dinners), lots of rest, laughter, and love. And while I may be terrible at blogging, I'd like to believe that I'm still pretty kickass at making cookies, which is exactly what I...
4 tags
Chocolate Coconut Milkshake
Have you heard? The city of D.C. has relocated to the surface of the sun. It's the best! We even get to experience those zany electrical storms. If we're extra lucky, we lose power and pretend our bodies are actually griddles! Ok, I'm over it. I've also gone into extra diet lock-down mode after a couple months of really struggling with my health. As the last dregs of...
2 tags
Bacon-Wrapped Dates with Goat Cheese
This past Saturday was my housemate/life love Jean's birthday! As the baby of the house, I clearly had to make her whatever she wanted for the day. And usually what Jean wants is meat. Yes, meat. In most forms. So for her birthday I made these bacon-wrapped dates stuffed with goat cheese and swaddled in fresh basil. I'm not usually a huge meat eater myself but the bacony sweet combo...
6 tags
Kale Pesto
Well, summertime has officially hit in D.C. Or perhaps it would be more aptly named "Swimming in Steam." (Maybe that's a touch dramatic). But I've been battling the flu all week and there is nothing more uncomfortable than having to choose between the evil twins, Frigid A/C and Stagnant Hot Air. When plagued with alternating fever and chills, let me tell you, both feel...
3 tags
Homemade Chicken Pho
Pho Ga, or Vietnamese chicken noodle soup, is one of my all time favorite meals. In college, I worked at a Vietnamese restaurant in Los Angeles that had some of the best pho I've ever eaten. With clean, flavorful and refreshing broth, light rice noodles and an array of mix-ins that include basil, bean sprouts, lime, onion, fried shallots and cilantro, pho is a really healthy and refreshing...
5 tags
Date Bars
There are just so many puns to make, I don't even know where to start… So maybe I won't. Though I will say that dates are one of my favorite treats — and I do consider them a treat since they are too sugary for me to eat too often. I once played a trick on my roommate by leaving date pits on our windowsill and feigning ignorance when he repeatedly asked me what they...
5 tags
Toasted Coconut and Kale
Or: "How to Eat an Entire Bunch of Kale in 15 Minutes or Less." I think kale is the pretty much the perfect vegetable. It's pretty, it's green, it tastes good cooked, raw, or in chip form. The only problem is that there never seems to be quite enough of it. This recipe was brought to me via the friendways but was adapted from the one over at Joy the Baker. It combines...
2 tags
Brown Butter, Almond Butter
Considering my fairly nomadic lifestyle, it might be hard to believe how many kitchen appliances I have. When I made the move from Chicago to DC this winter, I was determined to bring my food processor safely with me. I gave away 5 bags to Goodwill and shipped 5 boxes to make way for it. It took up 1/4 of the space in suitcases which may seem a little extreme when you consider the amount of more...
small town growing all its own produce →
2 tags
Green Lentil Soup with Curried Brown Butter
A few months ago, my sister gave me the super natural every day cookbook by Heidi Swanson. It's so beautifully photographed and a lot of the recipes are perfect for this chilly Chicago winter. Speaking of winter, part of my blogging dilemma lately is being able to capture food in any sort of light. So, while I promise this recipe is insanely delicious, it doesn't look quite as...
2 tags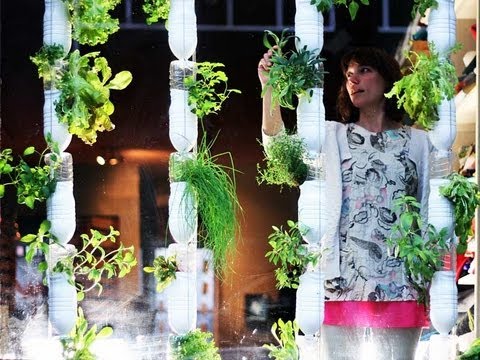 4 tags
Stewed White Beans and Collard Greens
One thing I find myself with a whole lot of lately is collard greens. These leathery, sweet greens have an easier time surviving once winter starts to creep in and so I frequently find myself staring at box after box of them and thinking, "These are going to take up so much room in the fridge." Side note: working on an urban farm with very limited fridge space is, well, crazy making. I...
2 tags
Hot Cereal and Coconut Cream
I've been very much reveling in my days off lately. After a full week of farming and office work, sitting in the morning sun from the safety of my living room in Chicago feels just about perfect. It's on these days that I prefer to take my breakfast sitting on my cozy carpet, sidled up against my couch with hot rooibos tea and some warm rice cereal with coconut cream and honey. The...
4 tags
Easy Roasted Red Potatoes with Leeks
These roasted red potatoes and leeks were supposed to become a delicious, wintery soup but somewhere between the oven and the food processor they ended up in my mouth instead…Repeatedly. This is a really simple recipe to make that ends up being a really flavorful snack or side dish. You could add some cayenne or chili powder to this while it roasts to give it a little more heat, or toss...
2 tags
Pumpkin Loaf/Muffins
I have been making this pumpkin loaf like it's my job lately. This is a Pamela's recipe—straight from the back of the bag—but it's so damn good that I've been using it for everything…loaves, muffins, face mask. Just kidding, no face mask, but I've been tempted. The loaf has a really moist texture and isn't too sweet so the walnut/sugar...
3 tags
Fried Squash Blossoms
I'm a slacker. These photos are from summer. And these fried squash blossoms weren't even made by me! Post-collegiate ennui has really set in… Anyways. Bookmark this recipe for a really unique party appetizer or a gluttonous late-night snack. My sister bought them at the Columbia City farmer's market in Seattle. We spent a good while talking to the man working at the...
1 tag
Pumpkin Pancakes
It's about that time of year when I want everything to taste like pumpkin pie. In preparation for Thanksgiving, I've decided to use pumpkin in everything I eat, including my breakfast. Just kidding, that would be a little extreme. But it's not that far from the truth, really. I would say that someone should stop me by staging an intervention or something, but an addiction is...
2 tags
Lilit Cafe in Bethesda, MD
I was in DC last weekend for the Rally to Restore Sanity and/or Fear and spent some time in Bethesda with one of my best friends. She took me to Lilit Cafe which serves and sells tons of gluten-free products, including muffins, cakes, baguettes, sandwiches and french toast. I also bought a caprese salad sandwich on a baguette for my sister who confirmed that it was delicious. Lilit's menu...
2 tags
3 tags
5 tags
Gluten-Free Farmer's Market Finds
A while back, I dropped by the Fort Mason farmer's market to visit my friend that works for Scream sorbet and, to my delight, her stand was posted up right next to a huge sign that said "GLUTEN-FREE TREATS." I was pretty beside myself when I asked the vendor, a man from flourChylde Bakery, which products were gluten-free and he pointed to nearly every mouth-watering dessert on...
3 tags
Baked Tahini Kale Chips
I've been hearing about kale chips for a while now and I've been curiously hesitant about making any. A lot of the recipes I could find seemed pretty stripped down with just olive oil and sea salt. As alluring as that sounds, I wanted to make the kale chips a little more flavorful and interesting so I got some kale from the local farmer's market and roughly measured out a tahini...
5 tags
Rum Peach Butter
Now to my favorite part of the Great Peach Challenge of 2010. Dun DUN DUNNN! Rum. Peach. Butter. Three of my favorite words? Yes. Delicious? Yes. Recipe? Here. We substituted the sugar with 2 cups of Anna's Wildflower Honey from Kent, Washington so it's practically a health snack.  This was also my first foray into canning and I was pretty shocked at how easy it was. I used a...
2 tags
3 tags
4 tags
2 tags
1 tag
2 tags
3 tags
2 tags
3 tags
Gluten-Free Girl and the Chef
I'm leaving for the weekend and will doubtful have any culinary inventions to show for it but I couldn't help posting the latest item that's come up on my gluten-free radar. Since, I've been steering clear of gluten, I've been following the blog Gluten-Free Girl and the Chef. If you haven't read it, you should. It's a beautifully written and photographed...
2 tags
Blackberry Lemon Crumb Squares
I made these simple blackberry lemon crumb squares using blackberries from St. Mary's Park in San Francisco and brought them to a work potluck. They are made using gluten-free oats (I used Bob's Red Mill) and a creamy lemon-condensed milk mixture. I just sprinkled the blackberries on top of the layer of lemony mixture. I ended up really enjoying the sweet and tart combination. I...
2 tags
Pasta Peperonata
Continuing with the carb-theme recently, I borrowed this pasta peperonata recipe from Jamie Oliver's site. I used penne instead of rigatone because it's substantially cheaper for whatever reason. Here's the quick and dirty: • 2 red peppers, deseeded and sliced • 2 yellow peppers, deseeded and sliced • Extra virgin olive oil • Sea salt and freshly ground black pepper • 2 red...
3 tags
XTREME Gluten-Free Pizza!
As much as I love making homemade pizza, the novelty of takeout really never wears off. Especially now that I've been working so much. So the other day, in the middle of a busy week, we got the chance to try Extreme Pizza's gluten free dough. Aside from finally getting my paws on a thin GF pizza crust, the best part of this excursion was that there was a not-so-unfortunate computer...
3 tags
Spinach Ricotta Lasagna
A long time ago…perhaps too long ago…my lovely friend Liza asked me if I had any good gluten-free pasta recipes. In fact I do and pasta is actually one of the easier gluten-free routes to go since GF pasta is so widely available these days. But in truth I'm not the biggest pasta fan and it hadn't occurred to me to put any pasta recipes up here. Ever since she mentioned it...
2 tags
French Toast and Cinnamon Rolls
Hi friends. It's been a while. I'll blame it on my new post-college life which has been not only hectic and nail-bitingly stressful, but also restful and lovely. I've spent a lot of necessary time catching up with friends and family and, of course, eating. Here are a few highlights with more to come: I made gluten-free french toast with Udi's multi-grain bread. Udi also...
5 tags
Gluten-Free Greetings from Seattle
I've been home in Seattle for the past week to see my family and go to Sasquatch Music Festival, the event that I literally plan my year around. For those of you that aren't familiar with Sasquatch, I digress. It is perhaps one of the greatest, grimiest, and most fulfilling music festivals around. Not only is it located on the Columbia River Gorge, it is three glorious and showerless...
3 tags
1 tag
Cornmeal Pizza
I've been receiving some comments that all I post are sweets on here. That is 90 percent correct. Because I love them. Perhaps it's the years I spent not eating sugar, but desserts just seem to warrant more fanfare after you've eaten agave brownies. But to be fair, I eat a substantial amount of non-sweets, such as this cheesy cornmeal pizza. I made this pizza with some tomato...
1 tag
Cocoa Brownies
I keep a bookmarked list of recipes that I want to make in the rare instance I actually get a moment to stand in the kitchen for a moment and just cook. Lately I've been super busy wrapping up college and have been trying to savor the minutes as time seems to be flying by. Unfortunately, this means eating some things in a hurry that seem questionable later on. I justify this by claiming...
1 tag
Eggplant Fries
When I went to DC a couple months ago to visit my friend Anna, one of our first stops was at a bar called Wonderland where she and her friends ordered up some eggplant fries. I would say this was a turning point in my relationship with eggplant. I'm not normally the type of person that likes everything fried (I think fried snickers and twinkies are taking it a bit too far) but somehow when...
2 tags
Mushroom Spinach Omelette with Roasted Grape...
I'm been going through some grown pains lately. I have just a handful of days left in college and the feeling is a little bittersweet. I'm more than excited to be graduating and on to the next phase of my life (I would be more excited if the economy wasn't in such an apocalyptic state) but I have to say I will miss the frenzied feeling of a busy college day and the brilliant...
2 tags
Homemade Kettle Corn
My mom and I have a tradition (read: addiction) of making homemade popcorn with our old school popper and trying out a variety of different toppings. Some of the best additions to freshly popped kernels are nutritional yeast or a few shakes of garam masala. But every once in a while the notion of buttery-sweet clusters of popcorn far surpass my self-control and a batch of homemade kettle corn...
3 tags
Waffle Breakfast
I recently hijacked a waffle iron from my father's house and have been waiting for the perfect cloudy morning to try my hand at making some gluten-free waffles. I also had an absurd amount of strawberries which always make good waffle-toppers. Once again I used the trusty Pamela's Baking Mix and they came out great. I always put creamy natural peanut butter with maple syrup on my...
3 tags
Leek Spinach Fritters with Garlic Aioli
For the past few months, I've been working with this amazing non-profit organization called Oakland Food Connection. It's an organization in East Oakland that is trying to transform the way that youth and community members think about food by teaching them practical skills like gardening and cooking. The ultimate goal is to help curb some of the endemic health problems that a lot of...
4 tags
Strawberry Shortcake
On Friday, while perusing the bustling aisles of the Downtown Oakland Farmers' Market and enjoying some spring sunshine, a glorious realization hit me…it's STRAWBERRY SEASON! Everywhere I went, the juicy sweet smell of strawberries followed. When I found a vendor selling half-boxes for just $5, I salivated over the hundreds of shiny red berries in front of me before a settled on...
1 tag
Cake or Pie?
If you've ever argued the age-old question of which is better—cake or pie—then I have just the contest for you. Jezebel.com has been running a cake/pie bracket in place of March Madness. It's down to the final vote between Red Velvet Cake and Cheesecake. Personally, I would take a piece of both…and probably just about every other cake/pie in this bracket.
3 tags
Chocolate Covered Macaroons
Ok, I swear I will start posting food that isn't just dessert sometime soon. But until that day comes, here are some tasty Chocolate Covered Macaroons from Grand Bakery in Oakland, a well-known kosher bakery in the East Bay. I've never had a macaroon before but I'm pretty sure it will be a new obsession from now on. I love the hard shell from the chocolate and the densely...